Disclosure Information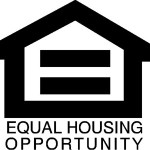 Equal Housing Lender. Figures deemed reliable, but errors may occur. Rates and terms subject to change without notice. This is not an offer to make a loan or to make a loan on any particular terms. All loan applicants must qualify under the underwriting requirements and satisfy all contingencies of loan approval.
GSF Mortgage Corporation
NMLS Number 1018
Corporate Address: 15430 W. Capitol Drive, Brookfield, WI 53005
Telephone Number: (262) 373-0790
Alabama
Alabama Consumer Credit License Number 22145
Arkansas
Arkansas Mortgage Banker Broker Servicer License Number 109486
Arizona
Arizona Mortgage Banker License Number 0937010
California
DBO Residential Mortgage Lending Act License Number 4131208
Licensed by the Department of Business Oversight under the California Residential Mortgage Lending Act
Colorado
Colorado Mortgage Company Registration
Regulated by the Division of Real Estate
Delaware
Chapter 22 Licensed Lender License Number 4504
DC
District of Columbia Mortgage Dual Authority License Number MLB1018
Florida
Florida Mortgage Lender Servicer License Number MLD919
Illinois
Illinois Residential Mortgage Licensee Number MB.0004415
Regulated by the Illinois Dept. of Financial and Professional Regulation, Division of Banking, 100 W. Randolph, 9th Floor, Chicago, IL 60601; Telephone Number 844-768-1713
Indiana
Indiana-DFI First Lien Mortgage Lending License Number 10882
Iowa
Iowa Mortgage Banker License Number 2007-0161
Kansas
Kansas Mortgage Company License number MC.0025041
Louisiana
Louisiana Residential Mortgage Lending License
Maine
Maine Supervised Lender License Number 1018
Maryland
Maryland Mortgage Lender License Number 18163
Massachusetts
Massachusetts Mortgage Lender License Number ML1018
Michigan
Michigan 1st Mortgage Lender, Broker & Servicer Registrant Number FR0018644
Minnesota
Minnesota Residential Mortgage Originator License Number MN-MO-20186330
This is not an offer to enter into an interest rate lock-in agreement under Minnesota law. Any such offer may only be made in accordance with the requirements of MN Stat. Section 47.206(3) and (4).
Missouri
Missouri Company Registration Number 16-2204
New Jersey
New Jersey Residential Mortgage Lender License
Licensed by the New Jersey Department of Banking and Insurance
North Carolina
North Carolina Mortgage Lender License Number AL-149527
Ohio
Ohio Mortgage Broker Act Mortgage Banker Exemption Number MBMB.850244.000
Oklahoma
Oklahoma Mortgage Lender License Number ML010473
Pennsylvania
Pennsylvania Mortgage Lender License Number 21368
Licensed by the Pennsylvania Department of Banking
South Dakota
South Dakota Mortgage Lender License Number ML.05145
Tennessee
Tennessee Mortgage License Number 115542
Texas
Texas – SML Mortgage Banker Registration
CONSUMERS WISHING TO FILE A COMPLAINT AGAINST A MORTGAGE BANKER OR A LICENSED MORTGAGE BANKER RESIDENTIAL MORTGAGE LOAN ORIGINATOR SHOULD COMPLETE AND SEND A COMPLAINT FORM TO THE TEXAS DEPARTMENT OF SAVINGS AND MORTGAGE LENDING, 2601 NORTH LAMAR, SUITE 201, AUSTIN, TEXAS 78705. COMPLAINT FORMS AND INSTRUCTIONS MAY BE OBTAINED FROM THE DEPARTMENT'S WEBSITE AT WWW.SML.TEXAS.GOV. A TOLL-FREE CONSUMER HOTLINE IS AVAILABLE AT 1-877-276-5550.
THE DEPARTMENT MAINTAINS A RECOVERY FUND TO MAKE PAYMENTS OF CERTAIN ACTUAL OUT OF POCKET DAMAGES SUSTAINED BY BORROWERS CAUSED BY ACTS OF LICENSED MORTGAGE BANKER RESIDENTIAL MORTGAGE LOAN ORIGINATORS. A WRITTEN APPLICATION FOR REIMBURSEMENT FROM THE RECOVERY FUND MUST BE FILED WITH AND INVESTIGATED BY THE DEPARTMENT PRIOR TO THE PAYMENT OF A CLAIM. FOR MORE INFORMATION ABOUT THE RECOVERY FUND, PLEASE CONSULT THE DEPARTMENT'S WEBSITE AT WWW.SML.TEXAS.GOV.
Virginia
Virginia Broker and Lender License Number MC-756
NMLS ID #1018 (www.nmlsconsumeraccess.org)
Washington
Washington Consumer Loan Company License Number CL-1018
Licensed by the Virginia State Corporation Commission
Wisconsin
Wisconsin Mortgage Banker License Number 43263BA
Wisconsin Mortgage Broker License Number 1018BR